Hopefully I will be able to write a traditionally structured review (that would be a first!) if/when I have the time, but what Colin Bell and Neil Slorance have achieved with Dungeon Fun #1 is a rare feat: an all-age adventure comic that's actually laugh-out funny and still manages to make the reader feel for the characters. Lovely book, which achieves a lot of things most books never do … Grab a copy at Thought Bubble this year from Do Gooder Comics or be ridiculed by the whole world afterwards!!!
However, this post would like to be one of the first to highlight the character that steals the show in the first few pages and that's none other than Muddy Stickarms: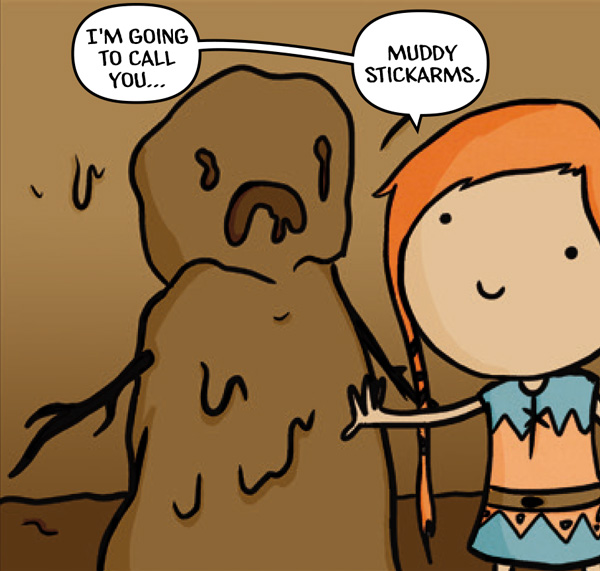 I wish I could reveal more about this character, but keep an eye out for him (some made-up rumours are pointing to a 4 season Netflix deal already in advance negotiations).
A fantastic comic whose every page is a true delight, what else could you ask for?