So I finally checked, and to answer my own question, yes Fantomas vs Batman does exist (or did at some point). I had to dig in my DVD collection to find Onar Films' release of Kizil Tug Gengiz Han, which includes the Turkish Fantastic Cinema Guide booklet.
I will admit to not having watched the movie yet, but I was really interested in the booklet. It was writen by Bill Barounis, the genius behind Onar Films. I didn't get to meet him in person, but we exchanged a few emails about his obsession: Turkish cinema. He wanted to recover and release as many unknown or long-thought disappeared Turkish movies as possible. He got to release a few with his own money, out of his love for those movies. Then, a couple of years ago, he passed away.
I would like to share with all of you the pages of the guide dedicated to superhero films in his memory (there are other sections about Horror, Fantasy, Karate, Historical, Western, Science Fiction and a General, let me know if there's anyone interested and I might scan the rest).
We miss you, Bill!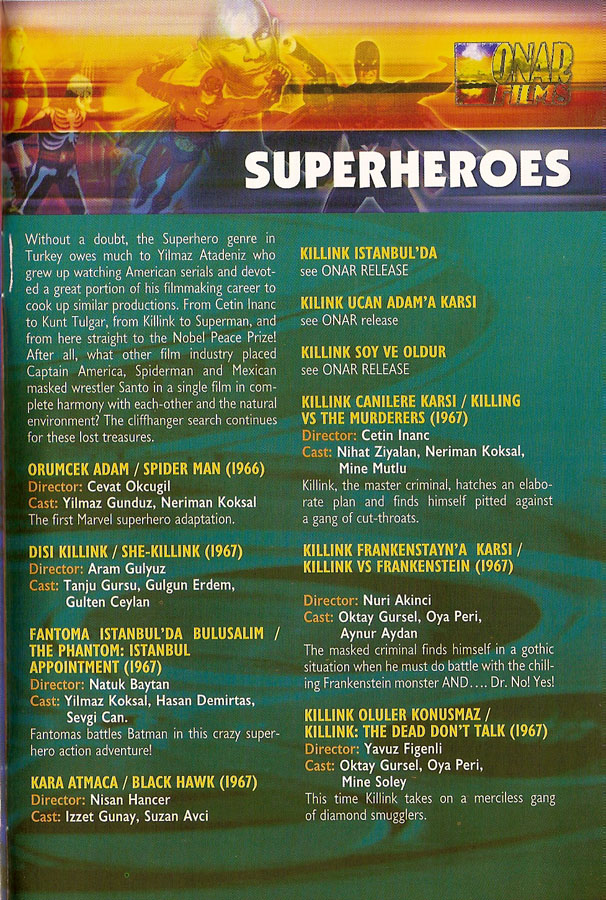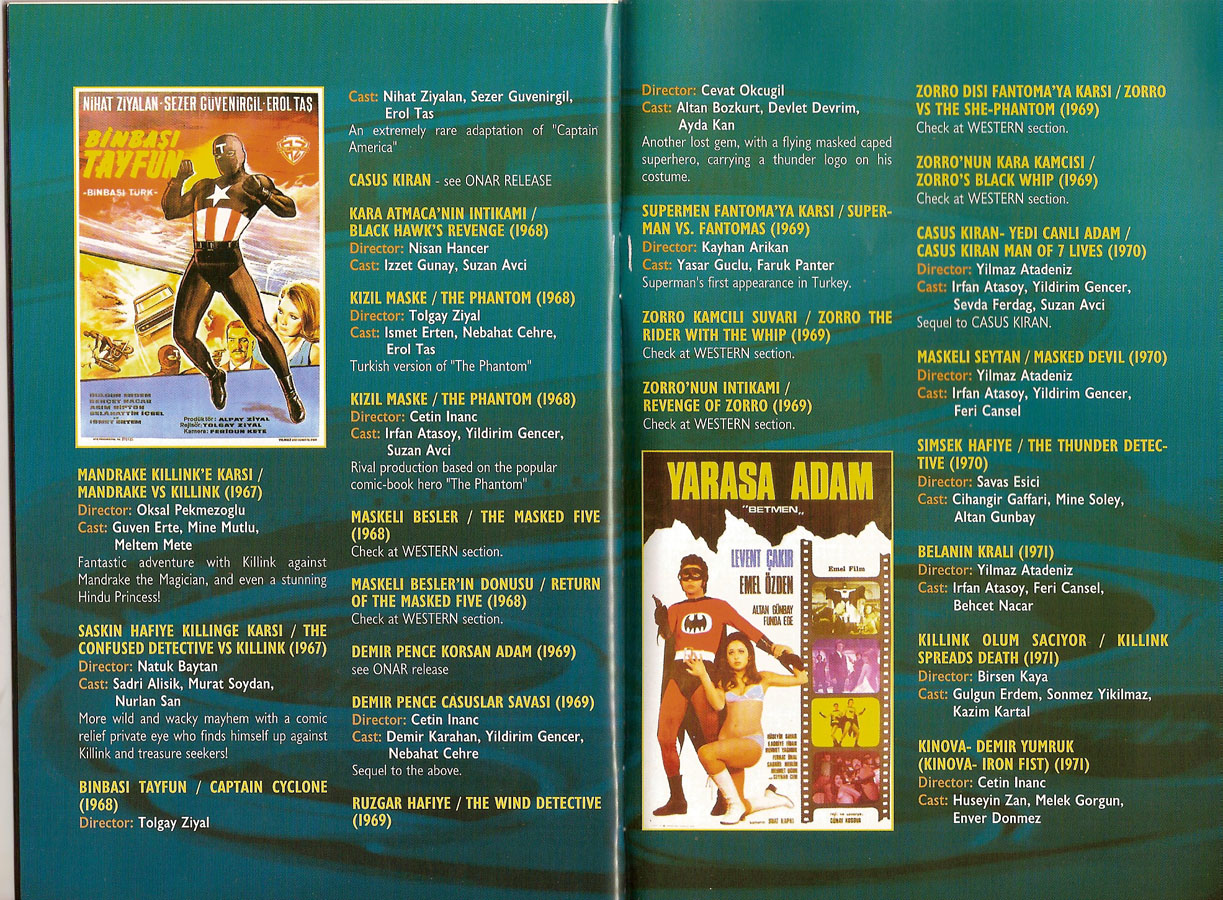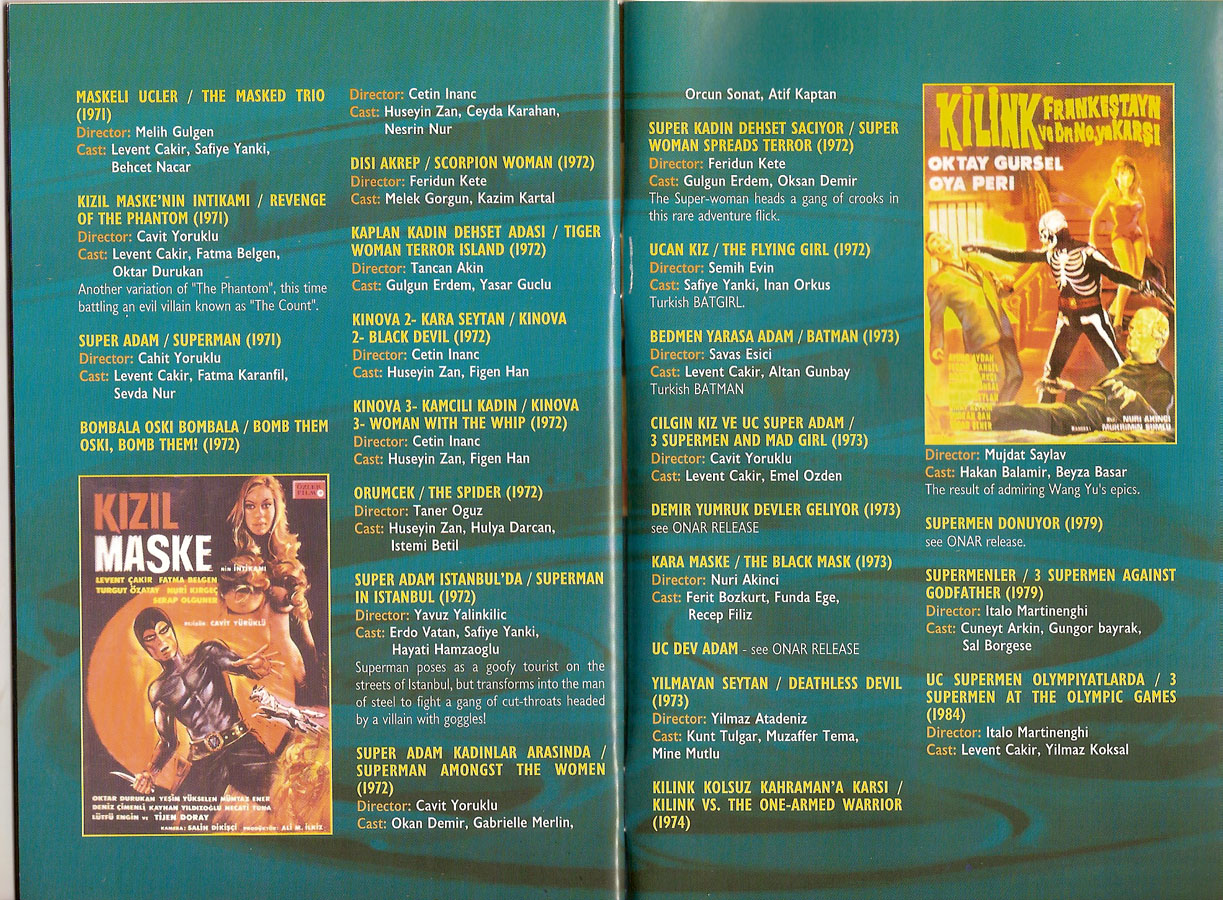 And, of course, I would be a piece of shit if I didn't include this: